Introduction
CUIT has long vigorously implemented "the development strategy of people-orientation, integration and opening up, serving the industry, serving the local"; always upgrading science and technology innovation competition as the core; accelerating the science and technology innovation base and platform building as the basis; impelled constructing science and technology innovation team as the main part; widening the science and technology service area of integrating policy, manufacturing, study, research with practice as the mainline; structuring the industry and market demand-oriented science and technology innovation system; thus it will adapt to the "dual system" construction of the science and technology result transformation system that serves the society and economic development.
In recent years, CUIT has been granted 123 state-level scientific research projects including National Science and Technology Plan, National Natural Science Fund projects, and National Social Science Fund projects, obtaining science and technology funds about 58.2 million RMB annually; 46 provincial and ministerial science awards, 2 of which are National Science and Technology Progress Awards (second class); 3315 academic papers have been published, with 910 articles cited by the important retrieval system SCI, and over 100 articles on influential journals from both in and abroad.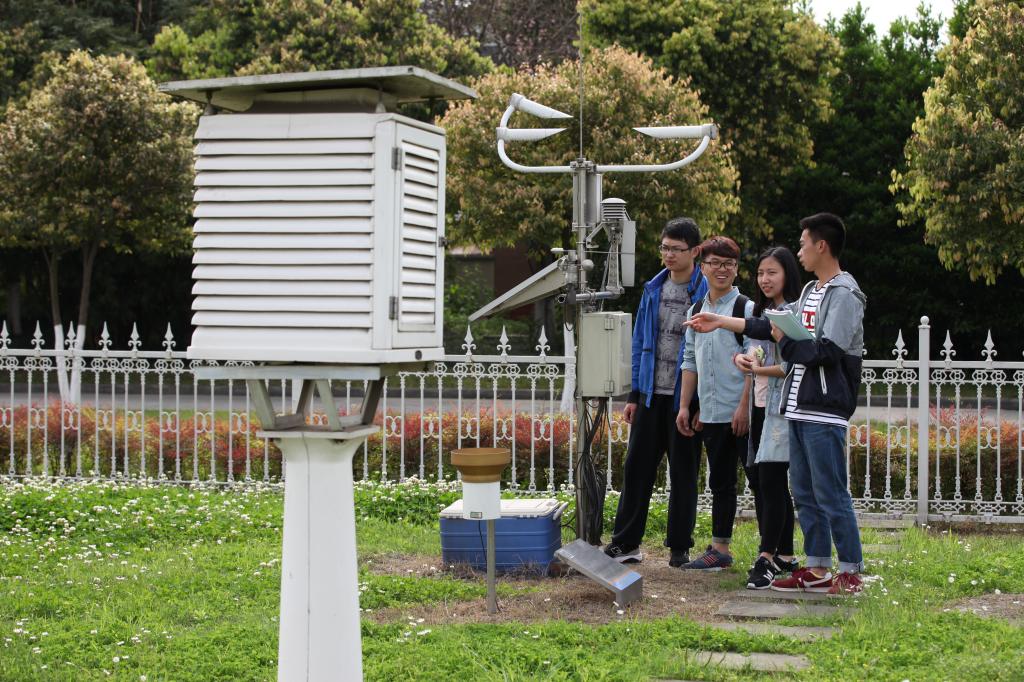 Scientific Research Platform
CUIT has 8 key provincial and ministerial laboratories(including Sichuan Engineering and Technological Research Center, Sichuan key Research Bases for Philosophy and Social Sciences), 7 key laboratories supervised by universities and Research Bases for Humanities and Social Sciences, and 1 post-doctoral research station. CUIT has reached advanced world standards in the research of new-type weather radar system, China Doppler weather radar of a new generation, atmospheric radiation and satellite remote sensing, weather dynamics and dry monsoon, environmental system analysis and environmental monitoring& evaluation, computer and software, information security, and E-commerce.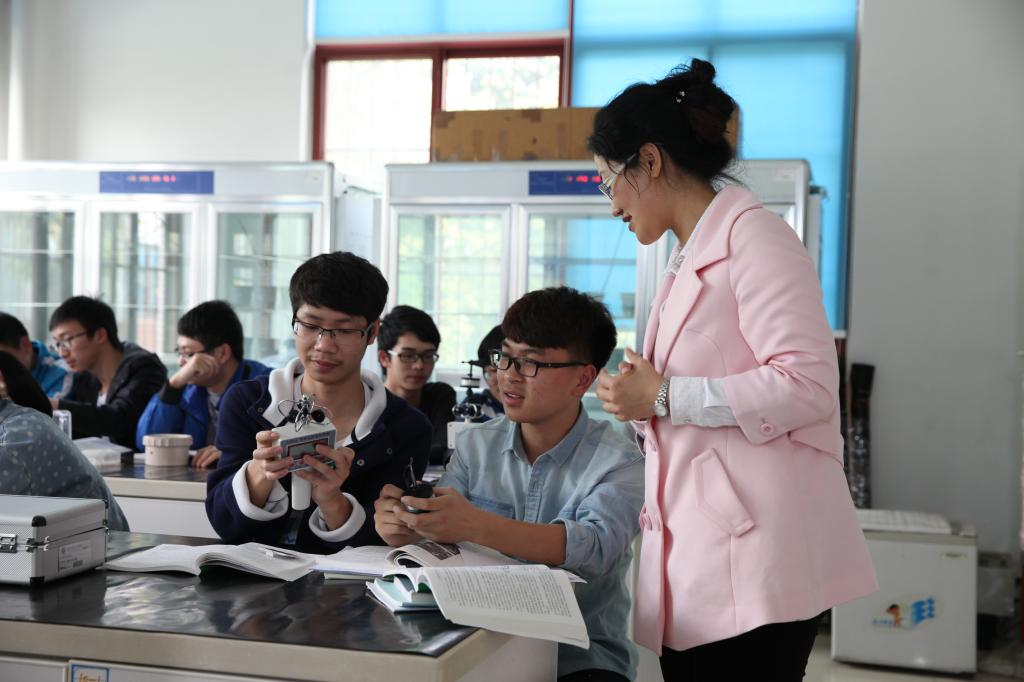 International Jointly-established Research Laboratories
International Laboratory for Atmospheric Observations jointly found with Colorado State University of America
Led by Sichuan Provincial Education Department and co-founded by Chengdu University of Information Technology and University of Colorado, USA, Meteorological Observation International United Lab entered Hangkonggang campus of CUIT.
The goal of the united lab is to aim at the basic, frontier, strategic issues, collect high-quality science and technology resources of both CUIT and CU, carry out internationalized scientific research, impel constructing and developing meteorological observation technology and relevant disciplines, promote the upgrade, commercialization and application of research outputs, as well as cultivate talents and scientific research team of relevant disciplines. Research area of the research center consists of meteorological radar, surface meteorology observation and application, multi-source meteorological data fusion, lightning monitoring and early warning, concentrating on meteorological radar signal processing, meteorological radar data quality control and calibration technique, weather radar network composite and synergistic observation, surface meteorology factor gathering tech and facility development, multi-meteorological data process, satellite remote sensing, lightning detection and early warning technology etc.
In the research center, Prof. V. Chandrasekar, the Lifetime Professor from College of Electronics and Computer Science of CU took the foreign side director, Prof. He Jianxin, Vice President of CUIT took scholarship committee chief, Prof. Yang Ling, Dean of School of Electronic Engineering took the Chinese Associate Director (responsible for routine work), Luca Baldini from Università degli Studi di Firenze of Italy took researcher invited specially.
International Research Center for Image and Vision jointly found with Vanderbilt University of America
The International Research Center for Image and Vision is led by Sichuan Provincial Department of Education, located in Hangkonggang Campus of CUIT, built jointly by CUIT and Vanderbilt University.
The field of research center includes directions of medical image processing, machine vision and information visualization, computational intelligence. Mainly engages in realms of image theory and application, image information visualization modeling, image segmentation, intelligent principle of visual cognition, machine intelligence cognitive neural model analysis, multimodal brain and spinal cord magnetic resonance image analysis (structure, diffusion, magnetic resonance spectroscopy and functional magnetic resonance imaging) and other researches. Since its establishment in 2016, the center has published more than 10 high-level scientific research papers (all SCI retrieval), successfully applied for 2 natural science funds, 6 provincial and ministerial research projects, and more than 10 patents of invention.
The center engaged lifetime Prof. Zhaohua Ding from Vanderbilt University as Foreign Director, Prof. Zhou Jiliu from CUIT as Academic Committee Director, Prof. Wu xi from School of Computer Science in CUIT as Associate Director of China (in charge of routine work), Prof. Yazhuo Kong from Oxford University (Senior Investigator), Dr. Qi Song (Curacloud Chief Architect), and Dr. Jiefeng Jiang (Senior Research Fellow) as Specially Invited Researchers.
International Research Institute for Robots and Smart Systems jointly found with University of Siegen of Germany
Led by Sichuan Provincial Education Department, CUIT International Research Institute for Robots and Smart Systems entered Hangkonggang campus. As a provincial public service agency, the institute integrates research with design, facing the Robot and Intelligence Equipment supply chain. The institute comprises Chengdu University of Information Technology, EZLS Real-time Training Research Institute of University of Siegen of Germany and 4 specially invited researchers, with the participation of 30 researchers and technicians from both Germany and China, among whom Prof.K.-D. Kuhnert and Prof. Marcin Grzegorzek are from Universität Siegen, and Dr. Li Chen is from Johannes Gutenberg Universität Mainiz.
According to its development, research foundation, research findings accumulation, platform condition and the trend of discipline orientation, CUIT Robot and Intelligence System International United Research Institute will cooperate with EZLS Lab of University of Siegen on launching the scientific research on intelligence environment sensation technology, mobile robot self-positioning navigation technology, medical robot, and intelligence computation (artificial intelligence).